Malay Lady Who Asked For Help On Facebook Gets Critisized Instead
Note: Featured image is not the original poster (OP).
Featured image source: viddsee
Khairunhanisah published a post on Facebook several days ago desperately seeking help from friends after her dad's car was broken into. The car's rear window was smashed and the robber stole her dad's bagpack which contained vital information about the dad's health as he had cancer.
She writes:
"Assalamualaikum wbt, appreciate your help! Somebody broke into my dad's car through the rear window and the most important thing has been stolen. Its a bag, knapsack with all abah's medical report and history from HuKm, some cash and his cancer medicines. We really really need to get the medical history back because my dad just been diagnosed cancer. So all his history background, appoinment and follow up is in there. Need your help to return the bag and documents to us if you found it.
My dad's name: Azlan Hanif Bin Mohd Azlan Hanif Mohd Yusof
Location: parking space in front Grand Dorsett Subang.
Time: around 8.15-8.45pm"
Unfortunately, instead of coming to her rescue, some people were more concerned about the choice of the language she has used. Some netizens condemned her for using the English language instead of Bahasa, and even threw some nasty comments at her.
However, despite these comments, most came to her defense.
Instead of getting beaten down, Khairunhanisah was happy that there were a lot of friends, family and even strangers who supported her.
She writes:
"Thank you family, friends, kind people And haters for all your help, support, comments and concerns. I took it positively! The main mission is: to find my dad's bag. Okay good night."
What you gonna do? Haters gonna hate.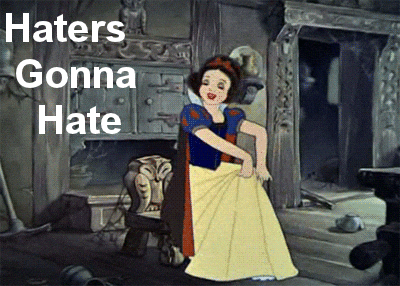 Disclaimer: The negative comments sparked public outrage and she was defended. The negativity was created by a small portion of people. The action of some definitely does not reflect onto others.