Ladder Made From Fire Works Will Leave You Breathless
Dubbed as a "Sky Ladder", the fire work made jaws drop during its show.
This pyrotechnic wonder was done by contemporary artist, Cai Guoqiang. The brilliant artist currently resides and work in New York where his art was shown in solo exhibitions at institutions such as the Metropolitan Museum of Art, the Solomon R. Guggenheim Museum in New York, and Arab Museum of Modern Art in Doha, Qatar.
Prior to his success, Cai's gunpowder drawings literally caught on fire. Since then, he has risen up and has 14 pieces of his paintings sold for $9.5 million in an auction. His displays also kicked off and closed the 2008 Olympics in Beijing.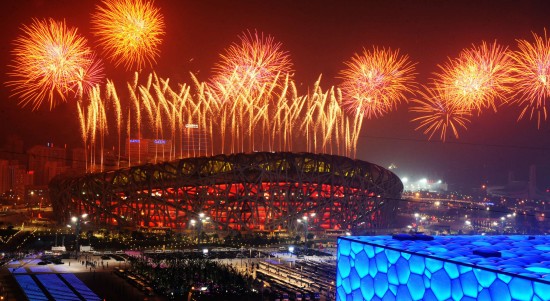 Now, marvel at his most recent creation:
https://www.youtube.com/watch?v=lCW1ObmcLWE
Stairway to heaven made from fire? It couldn't be anymore ironic.
Jokes aside, we have no idea how the ladder is formed nor know how it could last so long.
Maybe..