Jealous Taiwanese BF Beats Up 'Love Rival', Only To Find Out Is GF's Father
A young man from Taiwan recently went looking for his girlfriend in a ginger duck restaurant at about 11PM and to his surprise, he spotted her sitting with another man. Without a proper confrontation, the very jealous boyfriend charged at the two to break them apart.
The young man grabbed his girlfriend and then choked the elder man saying,
"Who dares touch my woman?!"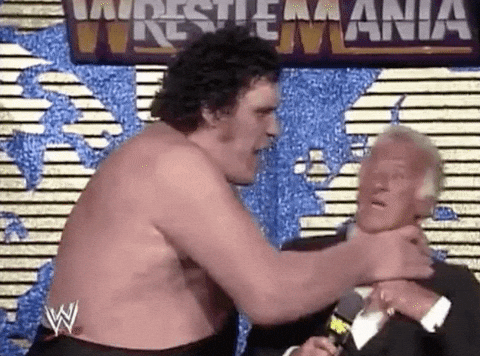 He then proceeded to beat up the man thinking that his girlfriend was cheating on him with this other guy. But soon, he found out that the man he was bashing was actually his future father-in-law. Uh oh…
The girlfriend screamed at the boyfriend,
"Stop hitting him! Stop hitting! He is my father!"
Immediately, the boyfriend realized what a grave mistake he has made and immediately asked for forgiveness. However, the father was not a very forgiving man. The now infuriated father wanted to beat the young man up in return.
The boyfriend tried to run away but the father caught onto him. Although police arrived at the scene and tried to breakup the fight, the father still didn't let go of the boyfriend.
A video of the fight went viral where a man in white shirt, the father, was dragging the boyfriend who's in black across the streets.
And the girlfriend can be heard continuously screamed at them to stop fighting.
"Enough! Stop hitting! Stop hitting! That's enough!"
There was quite a commotion going on till police were dispatched to the scene.
It was said that upon realizing he was wrong, the boyfriend tried to flee but the officers blocked him from escaping.
The video which was posted by TVBS News on Facebook went viral and netizens flooded the comments section. As hilarious as the scenario was, many advised the woman to leave that boyfriend immediately for being violent. Then again, it's safe to say after what he did to her dad, you can bet he would never be able to step in the house anymore.
Watch the epic video here:
[arve url="https://worldofbuzz.com/wp-content/uploads/2016/11/shit.mp4″ maxwidth="500″]