If you're anything like me, you just LOVE to sing! Whether you can or not, that's a different story. However, it's not easy when you're trying to jam to Spotify but you don't know any of the lyrics and you just mutter random nonsense.
Can you imagine if the artists actually heard us butchering their meticulously thought-out lyrics?!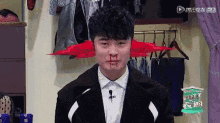 Listening to our plights, Spotify Malaysia has just launched Lyrics for all their Free and Premium users which will allow users to access millions of song lyrics in the language in which they are sung.
Boon Ken Wong, Spotify Asia's Editorial Team Lead said this will be another way Spotify connects fans with their favourite artists.
"Lyrics has been one of the most requested features by Spotify users and we're excited to make song lyrics available to listeners in Southeast Asia, including Malaysia. Listeners can now get to know their favourite tracks – and the lyrics behind them – even better."
This wasn't a singular effort as Spotify partnered up with Musixmatch, the world's largest catalogue of song lyrics and translations, to license these lyrics.
To check out this feature, all you need to do is go to the 'Now Playing' section and scroll down. Lo and behold, the lyrics will appear!
Nice.
Have you tried out this feature yet? Let us know in the comments section!
Also read: Someone Created a Covid-19 Quarantine Party Playlist On Spotify & The Songs Are a Bop!