Arguing Chinese Parents Leave Baby On Freezing Elevator Floor, Resident Did Nothing
We have seen our parents argue several times. Some scream and throw things at each other, while others just raise their voice a little.
But when it comes down to it, they should never ever drag their kids into an argument when it does not involve them. Unfortunately, one such couple did just that in Chongqing, China, South China Morning Post reported.
Apparently, the couple had a fight and decided to dump their INFANT inside a freezing elevator. The baby seemed like it could barely walk even!
A CCTV footage recorded the incident where the mother had placed her own baby on the freezing floor of the tiny metal space.
Even though the baby tried to crawl towards its mother, she still picked the child up and placed it back on the ground of the elevator.
The incident took place in the elevator of the apartment building where they were staying sometime in the evening.
Currently, it is still winter in China. So can you imagine how cold the infant must have felt! It must have been freezing!!!
Not only that, the door to that elevator opened and closed multiple times. What if the child had gone precariously close to the door and got stuck?!
Worst of all, the CCTV footage also clearly showed several residents going in and out of the elevator. They noticed the baby but took no action to help it.
The neighbours were reportedly shocked and unsure of what to do. So they just freaking left the infant there.
What the hell?
But thankfully, after sometime, a responsible resident saw the poor infant crawling around in the tin box. She took the baby out and brought it to the security guard.
Later, the mother then came back to claim the infant.
The police are currently investigating this horrifying issue.
Of course, as the news went viral on Chinese social media, many netizens condemned the parents for such an outrageous behaviour.
"These two people should never be parents. And this apartment has many cold-blooded residents. How could so many ignore a baby as they come in and out of the elevator?"

"What kind of animal is she? What if the baby's tiny arms got caught in a closing door?"
But others also slammed the neighbours who noticed the little child but did not take any actions.
"Those people who go in and out are just as useless as the lousy parents. F***, if I was the lady who rescued the baby, I will slap the parents before giving the baby back."
Unfortunately, the parents will not be persecuted for their negligence towards their infant.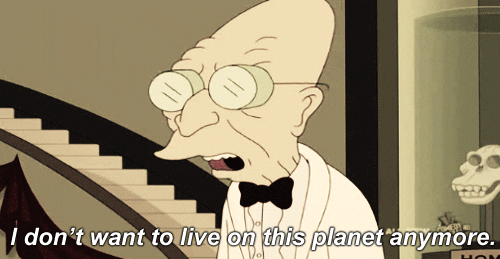 Watch the infuriating video of the incident right here:
[arve url="http://video.chinanews.com/flv/2017/01/18/400/75059_web.mp4″/]