8 Struggles All M'sians in Their Mid to Late 20s Will Confirm Relate to On a Spiritual Level
Getting through the many stages of life is no easy feat. From sekolah rendah to menengah, and then uni, followed by the adulting life; these are all different seasons we have to go through and regardless of how old we are, it can get quite difficult. In fact, for those of us in our mid to late twenties, we're often faced with brand new (and sometimes bigger) struggles.
If you fall under this age group, here are a few things you can most probably relate to:
1. Going broke from the 1,829,802 wedding dinners you've been attending
The worst thing about being in your mid to late twenties is that all your friends are probably getting married and that means having to pay for wedding dinners, one after the other. It's like it never stops! 
2. When aunties and uncles won't stop asking when you're getting married/ having babies
If you're not one of those getting married in your age group then get ready to be bombarded by questions like "When is your turn to get married ah boy?", or "When are you having your baby? Not young already you know!". 
3. Figuring out investment plans because you have to be an adult now and think about your future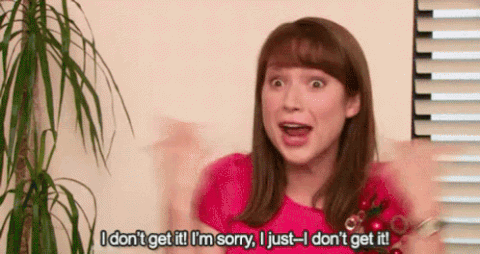 Gone are the days where you can depend solely on your savings and EPF to ensure a comfortable retirement. These things aren't enough anymore, hence the reason more and more people are getting into investments. But of course figuring out what to invest in – i.e. stocks, property, bonds and so forth – is a whole different ball game altogether. Sighhh, why is adulting so complicated?!
4. That feeling when you realise you can no longer ponteng like back in school because you have a real job now
Gone are the days where you could be (a little more) carefree and sleep in whenever you felt like it. Now we can only skip work if we apply for leave or take an MC. If not, confirm get a warning letter from HR.
5. When it's the weekend or after working hours but you still get work-related emails
Sien ahhhhhh!!!
Everyone knows that after working hours and weekends = Me time. Unfortunately, not all your colleagues, clients, or bosses get the memo. So much so that any email notification that comes in practically gives you anxiety now. Speaking from experience. Time to mute those notifications. 
6. When mamak sessions at night with your gang becomes almost impossible
Dah lah you have to wake up at 6am or 7am and get caught in the traffic jam on Federal every single day, how can anyone still expect you to meet up at 10pm for mamak sessions. You're usually so exhausted from work (and driving) that all you want to do is go home, eat, and sleep. Zzzzz…
7. Having a million tabs open because of work 
The worst part is when music suddenly starts playing and you have no idea which tab or window it's coming from. Also, your computer had probably hung a number of times before because of the millions of tabs you had open.
8. Figuring out when and how to buy your first car
When it comes to big purchases like buying a house or even a car, it can be quite a scary decision to make. Questions like "Can I afford it?", "Will I be able to pay the monthly installment?", or "What's a good car to get that's affordable but long lasting as well?" start to pop up and it can really freak you out.
Well, if you happen to be at that stage in life where you're looking for a new car for yourself, we have some good news for you!
In conjunction with Honda's 70th anniversary, Honda is giving away not one, not two, but SEVEN Honda City cars to seven lucky Malaysians!
In addition to that, there are also 17 Sony Blu-ray Home Cinema Systems, 277 official Honda merch and other bonuses worth up to RM20,000 up for grabs as well! Omggg!
Without further ado, here's what you need to do to stand a chance at winning:
Book a Honda car from your nearest Honda dealer
Register your vehicle between 1 September and 31 October 2018
Fill up and submit the contest form
Visit their website every week to see if you've won!
The contest is already ongoing and it ends on 31 October 2018, so no more dilly-dallying! Don't say we bojio!
Find out more about Honda's 70th anniversary contest here!