7 Reasons Why This Awesome Event Must Be on Every Malaysian's Schedule This Week
You know we love you guys and we'd always let you in on the latest updates, best deals and secrets right?
Well this time we're jio-ing ya'll to a huge event that is happening this weekend known as the Eco Festival 2016!
Organized by EcoWorld, the Malaysian development company is known to throw amazing festivals and this is no different.
Just see what they've done for lunar's Valentines day and Chinese New Year!
Their huge events never cease to surprise anyone. Besides hosting incredible events in the past, here's why you should not miss out on this upcoming one!
1. It is surprisingly unique
EcoWorld has collaborated with various organisations, namely Lim Kok Wing, The One Academy Penang, Southern University College, and more to bring ya'll a range of exciting activities for all ages to participate in!
One of its highlights will be:
The 3D Projection Show
Starting at 8pm, this tree house turns into a stunning 3D projection show, projecting some seriously awesome animation. The show commences every 10 minutes so you won't have to worry about missing it!
Check out the short clip for a tease of what's in store!
There'll also be other amazing things to check out besides all the leng zai leng luis there.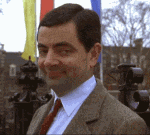 Such as art installations created from recyclable materials by our very own talented art students from Lim Kok Wing, The One Academy Penang and Southern University College.
Can you guess what this is? Also, try spotting where the motor fender is hiding.
Other than sculptures, you probably didn't know recyclable materials can transform into beautiful dresses, which is exactly what the Eco Fashion Show is all about.
Hailing all the way from the Netherlands, Dutch designer Monique Collignon created her Conscious collection from textiles pulled from recycled plastic and visitors will have the fortune to view these stunning outfits in Eco Botanic.
If these activities aren't your thing, don't even worry about it. Because trust me, the following few more will.
2. Admission is FREE!
Yup you read it right, you won't have to pay a single cent for that great day out.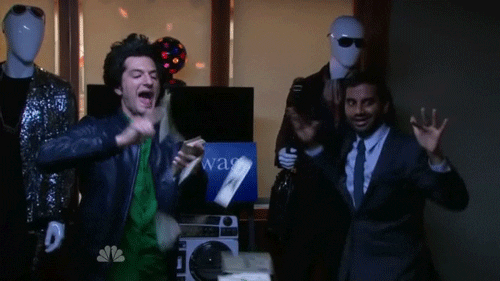 Although it is a big, fun-filled event, visitors would not need to fork out any money for entrance fees.
From workshops to riding on go-karts, every activity there is prepared for your entertainment.
Actually.. since now you know this event is free, do we need to go on any more? Just straight away mark your calendars la!
3. Celebrate Mother Earth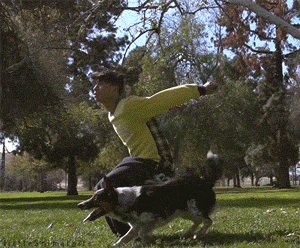 Wheeeeeee!
The event is held in conjunction with World Environment Day so it's the perfect opportunity for us Malaysians to show our appreciation to the land!
Also there will be workshops that teach you ingenious life hacks!
Visitors will make art and displays from reusable scraps or functional items powered from solar energy. Don't worry about having to bring anything there, all material and supplies will be given at the spot. You'll be good with your hands once it's done! 😉
4. Learn about renewable energy in a fun way
Showcasing a few advanced looking kinetic and solar powered devices, visitors will have the opportunity to test the electric playground out. Since most of the structures are kinetically powered, it will be quite the workout, and what better way to do so than to generate electricity at the same time!
5. Get up close with Tesla and Renault
EcoWorld is going all out and is making sure that everybody will enjoy to their fullest by organising tons of fun stuff to do (not like we haven't establish that already!).
They even got in Tesla and Renault for the event. Fuyoh macam yes right!? Well, their cars are lagi yes!
World renowned American company Tesla is known for their specialization in electric cars and on one of the event days, visitors will be able to experience it with a test drive. Same goes to the adorable eco-friendly Renault Twizy so you definitely don't want to miss this one out! Click here to find out where the Tesla car will be appearing!
Besides vehicles, there'll be electric go-karts and EPAB bicycles that you can personally get behind the wheel of and take them out for a spin!
6. Happening only for a limited period of time
With the event being so incredible, are you sure you'd want to miss it? The event will take place only over 2 weekends, 28th-29th May and 4th-5th June so mark you calendars and don't let anyone interfere with your plans.
If they do, aiyo, just ajak them along only la!  Later they say you..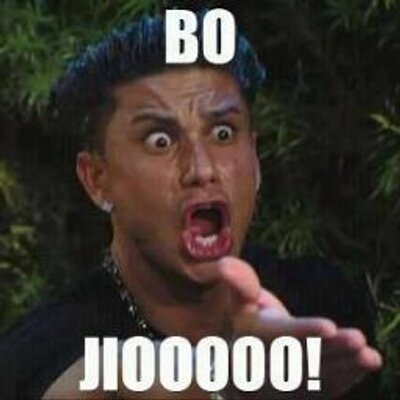 7. It is educational
The Eco Festival 2016 is the perfect chance not just to bond with family and friends but it comes with exceptional learning experiences! 
Imagine learning how to make art and displays made from reusable scraps powered from solar energy, learning about kinetic and its potential energy through bike and blend, workshops about riding on go-karts and plenty more!
We bet, it will be unlike any other event you've seen before. Come and experience it to believe it yourself!
Sides, EcoWorld is being super generous to make sure Malaysians have one of the best weekends of our lives. 
The event will be held over 8 EcoWorld galleries across Peninsular Malaysia, namely in Klang Valley, Penang, and Iskandar Malaysia so more Malaysians can enjoy and participate in the fun! Told you it's gonna be big!
It starts from 5pm till 9pm so you will be dazzled with beautiful lights, not to mention avoid our scorching Malaysian sun. Plus it's more romantic ma. 
Note that some activities will only be available in selected galleries so check out the full details of the exact venue and event schedule here!
Convinced yet? Seriously, just grab a few friends, family members or a date! If you don't, you might regret it when you scroll your FB or insta feed and see all your other friends post about it.
So don't say bojio ah!