6 Incredible Gift Ideas That Will Melt Her Heart This Valentines Day
Valentines is just around the corner and most of us are anxious as to get the perfect gift for a special someone. It could be a girlfriend, crush, best friend or even mom, whichever special female in your life you choose.
If you're still at a loss of gift ideas, here are some choices you can pick!
1. Flower bouquets
Oh the usual, but with a more modern look! There are many florists to choose from in Malaysia and one of them you can try is from Happy Bunch. They offer surprise bouquets, meaning you won't know the flower you'll be ordering until your special someone actually receives them! Delivery options are office or home so all you have to do is order!
Also, mini flower bouquets are pretty trendy right now. Although small, they pack quite the gesture behind it. You'll be able to order them through Happy Bunch also and other florists in Malaysia such as A&E and Hera.
Price: About RM45-RM100
2. Home cooked meal
Nothing is hotter than a guy who knows how to cook. Even if you don't, whipping up something simple like pancakes or an omelette will get your girl swooning. If you want to take it to the next level, prepare a full dinner meal instead!
Also, it's less costly and requires a lot effort. Girls love effort, no kidding… Unless she a materialistic biatch.
Price: About RM50 (for a full dinner meal)
3. A spa treat
Treat your special girl/woman like a queen by buying her a full day of relaxation. Even better, go and enjoy it together!
There are a few spas to go to in Klang Valley. They usually include a swimming pool, Jacuzzi, buffet meals, gym, sauna and even cinema! Ahh, sounds like the perfect life.
Check out a list of spas to visit here.
Price: RM68-RM98 per person
4. Honor Band Z1
Nothing more exciting than to receive a gadget, and this goes the same for girls as well! But enough about smartphones or tablets (way to expensive – save that for her birthday), or some high-tech gear you're worried she won't like.
One of the newest and trendiest thing right now is the smartwatch.
Huawei's Honor Band Z1 is by far the most value for money. It is the price of a normal watch and YET, it comes with every other function of a smartwatch. The watch is designed specifically for females too and comes in three colours, white, black and cream.
The elegant Scandinavian design is not only stylish for your everyday lifestyle but the watch is functional other than just telling time! It is also a fitness tracker which has precision tracking to count the steps taken, calories burnt, sleep patterns & also works as a stopwatch for running. Plus it takes only 10 minutes to charge for a full day use!
Of course, it also syncs with a smartphone so you're able to receive notifications when there's an incoming call and read messages or even emails on it. She'll be loving you for it! Maybe even give you a little more than just love too ehehe.
You can get one now here before it sells out again!
Price: RM259
5. Sunway Lagoon tickets
Didja know a person is more likely to fall in love when they have adrenaline coursing through their body? If you haven't seal the deal with her yet, then a theme park may just be the perfect pick! Tactics brother.
A tickets for two will ensure endless fun bonding time together, plus you can show your manly side by giving her a sense of security when you go for the more extreme rides.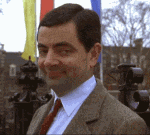 Like I said, tactics brother.
The tickets can be bought online for RM120 which includes all 5 parks: Water park, Amusement park, Extreme park, Wildlife park and Scream park.
But wait and yes, you can thank me later! Sunway has merchant programs so you can get cheaper tickets, such as buying the tickets with an AEON card will get you tickets for only RM89. Check out more pricing details here.
Price: RM89-RM120 (depending on which merchant program you choose)
6. SCORE Cupid Run entry
If you and your special someone is more of a go getter and outdoor person, start the day productively by joining a 4km marathon.
The run aims to encourage more people to take up running – professional runner, running enthusiast, or fun run fans alike. By infusing endearing fairytales themes, the run provides an exciting, recreational platform for a convenient and great cardiovascular exercise for you and your partner! Burn off some of those accursed love handles and then eat more right after! Sounds like bliss.
Check out more about the event here.
Even better? Buy her that Honor smartwatch so she can werk it right away during the run! Nothing like putting a gift right into action.
Price: RM85