10 Best Banana Leaf Rice In Klang Valley That Will Send Your Saliva Dripping
Featured image source: gomakan
Banana leaf restaurants are a big look out by all the races all over Malaysia. So here are 10 Famous, delicious, well known Restaurants in Klang Valley. If you are looking for authentic, pure South Indian treats. Here is your list to try. Oh and an add on tip; Eat the banana leaf food with your hands. It is finger licking good for sure!
1. Restoran Nirwana Maju 
Image source: kuala-lumpur-ws
Located in Bangsar, among the typical common European restaurants and other western food, this popular banana leaf rice is often crowded. Their service quality remains impressive even over the years, and their banana leaf rice is the main attraction of customers with all the mouth-watering side dishes! Don't miss its fried bitter gourd and pappadams! But remember to also expect long lines at peak hours.
Address: 43, Jalan Telawi 3, Bangsar Baru, 59100 Kuala Lumpur, Wilayah Persekutuan Kuala Lumpur, Malaysia. 
2. Restoran Kanna Curry House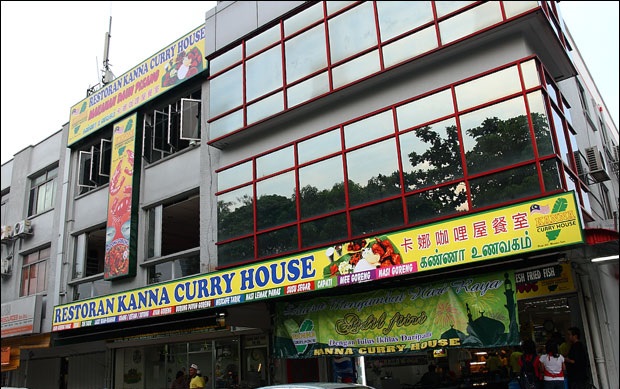 Image source: malaysiafnb
Even though this place is known as one of the most famous banana leaf rice in Klang Valley, they do not actually use REAL banana leaf! *Gasps*
But there's no denying the fact that the food is simply amazing and it is a must try shop. Their variety of food is splendid and the best thing about this restaurant is that the waiters are really quick thus the service is fast.  Kanna Curry House is a place to be spell bounded by food.
TIP: Go for the curry ketam! You're welcome!
Address: 29, Jalan 17/45, Seksyen 17, 46400 Petaling Jaya, Selangor, Malaysia
Image source: Go Makan
3. Devi's Corner
Image source: flickr
This restaurant located in Bangsar as well (yes Bangsar has good banana leaf rice stalls). It is open 24 hours a day and only closes on Deepavali. All time every time it would be filled with people right from breakfast till supper.
This place is good to escape the Malaysian heat as their top floor which is catered to banana leaf rice is air-conditioned!
Address: 14, Jalan Telawi 4, Bangsar Baru, 59100 Kuala Lumpur, Wilayah Persekutuan Kuala Lumpur, Malaysia
Image source: Open Rice
4. Restoran Nagasari Curry House

Image source: ocean7
The food is a little pricy because of its location in KL but nevertheless it is always packed with people and foreigners too. Go there, order a banana leaf rice, indulge in the dishes and the curries and trust me, you would not regret it. And here is the good news, they also cater to vegetarians. Be sure to go early as the place is always filled with office workers during lunch time. Unconventionally, they serve beer as well, soooooo …. See you maybe?

Address: Jalan Nagasari, 50200 Kuala Lumpur, Wilayah Persekutuan Kuala Lumpur, Malaysia
Image source: food.malaysiamostwanted
5. Fierce Curry House
This restaurant is known for its banana leaf rice and mutton briyani, so if you're super hungry, just get both! Food is served on banana leaf lined metal plates which is something a little different from your usual banana leaf base.

The restaurant is spacious, clean and has a wonderful stuff which always make it a treat to dine in!
Address:
16, Jalan Kemuja, Bangsar, 59000 Kuala Lumpur, Wilayah Persekutuan Kuala Lumpur, Malaysia
6. Sri Paandi Restaurant
Image source: littleindiashops
What better place to get a taste of the authentic banana leaf rice than Little India itself! Situated in the busy streets of Brickfields, this restaurant is always an attraction because of their reasonable prices.
While getting your banana leaf rice fix, get their fried chicken which is highly recommended. And remember the Rassam!
They also serve vegetarian food, and mamak style food. Other than their banana leaf rice, their dosa and briyani are also to die for.
Address:
254, Jalan Tun Sambanthan, Brickfields, 50470 Kuala Lumpur, Wilayah Persekutuan Kuala Lumpur, Malaysia
7. Kedai Makanan Raju
Image source: the vocket
Unlike any other banana leaf restaurant, this is the place you can find authentic South Indian Cuisine with different types of food and dishes as well. Charging more than other banana leaf restaurant, it has these words displayed proudly at the cashier: "We have no quarrel with competitors who charge less, after all, they know what their food is worth." 
The must-try's here are their fried squid and fried chicken to go with your banana leaf rice. Order some roti canai on the side as well as people vouch for them!
Address: 27, Jalan Chantek 5/13 (off Jalan Gasing), 46000 Petaling Jaya, Selangor, Malaysia
Image source: tastyornot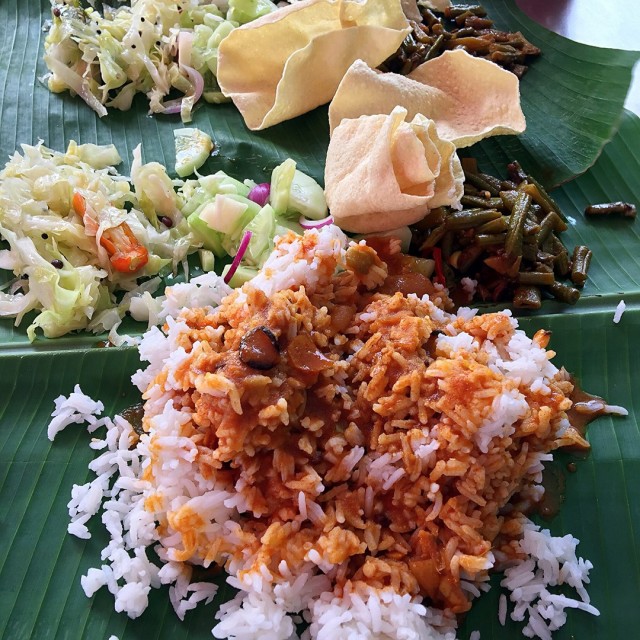 Image source: opensnap
8. Restoran Jaipur Curry House 
Image source: redcard.my
Located in TTDI, the place is a little underrated compared to the other banana leaf stores. You can choose either the white basmati rice or briyani rice. The dishes vary in the sense of the cooking which eventually makes it a hit. The thick crab curry mixed with spices is a must try at this shop!! The rasam( a complimentary Indian soup) and payasam (a dessert) is also served.

Address:
32, Jalan Tun Mohd. Fuad 1, Taman Tun Dr. Ismail, 60000 Petaling Jaya, Wilayah Persekutuan Kuala Lumpur, Malaysia
Established just April last year, the restaurant is not far from the Sri Shakti Eswary Temple. It's spacious and clean, and serves south Indian food with a Malaysian twist to it. Besides having its signature banana leaf rice, you can order the Briyani combo (Briyani rice for the banana leaf!). Another must order is their fried chicken, which is beautifully spiced as well as coated in a secret batter and fried to give you an extra crunch. 
Address: No. 3A, Jalan SS3/39, Kelana Jaya, 47300 Selangor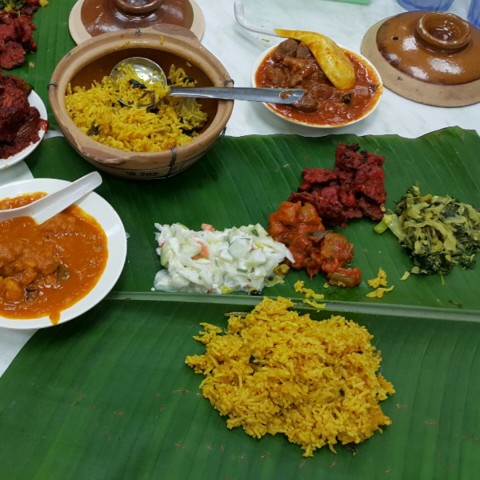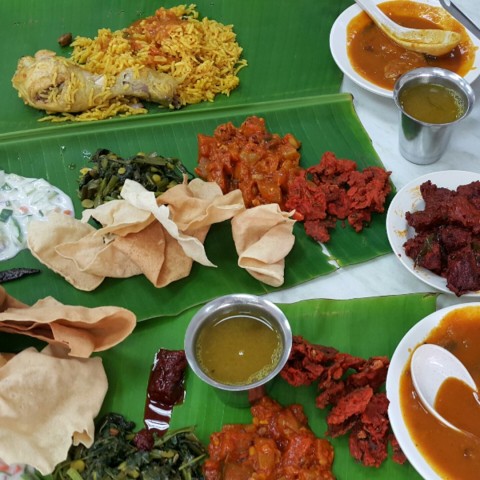 Situated at PJ Oldtown just opposite Sekolah Kebangsaan P.J. on Jalan 1/10 with fast service, but a quirk is there's no printed menu. A waiter will brief you through the day's menu instead. Their signature dish is its Crab Rasam. You can find this mess at a corner through a lot of a row of single storey houses.
During lunch hours, parking might be a little struggle but is is advisable to park further and walk to the mess. A reasonably priced banana leaf rice and the other dishes are a must try at this mess. 
Address:
47, Jalan 1/10, Seksyen 1, 46000 Petaling Jaya, Selangor, Malaysia