"He Asked My Boy to Send Him a Picture of His Private Parts," Shocked Malaysian Mother Shares
A small request from her son asking her how to use a smartphone's camera function soon shocked Nurulainey Ab Halim to her core as she discovered that her son was in contact with a pedophile, who 'asked my boy to send him a picture of his private parts'.
Nurulainey shared on Facebook how her son had been in contact with an alleged pedophile by the name of 'Aiman Fauzi' via Facebook Messenger. The man had apparently asked her son to snap a photo of his private parts. In return, he promised to give him a Sony PSP console. Completely unaware of what was happening, her son agreed.
Her son had asked her how to use the smartphone's camera function, which turned out to be faulty.
"When I asked him what he wanted to use it for, he told me about the conversation he had with the man on Facebook".
Thankfully the phone camera was faulty otherwise the naive young boy would've fallen prey to the pedophile.
"I was shocked at seeing the man's obscene request in the conversation with my boy. My son was too naive to know what was going on; I'm just thankful that the phone's camera failed to work,"
He even went to the extent of saying that he would like to 'see, take care, shower and soap the little boy's body.'
The victim messaged the boy frequently, trying his best to pry responses from the little boy. He even tried luring him by promising him gifts and to take him to cyber cafes to play games.
To delve deeper, the pedophile tried his luck by asking for images of the little boy and his penis. EWWWWW!!!
According to the NST, Nurulainey said the pedophile's modus operandi in gaining her son's trust was likening himself to a 'brother'. She tried to call the man through the application, but he didn't pick up.
"I then sent him messages to warn him. He hasn't replied yet. I guess he was surprised that he was caught red-handed this time,"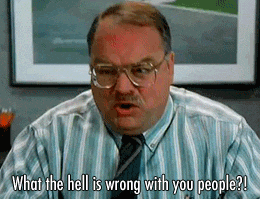 Nurulainey has since posted the horrendous incident on Facebook, however Malaysian police are advising the public to do otherwise – instead of posting it on social networking sites, people should come forward to the police directly as sharing it online may alert perpetrators, and prompt them to close their social media accounts, making it harder for police to trace them.
Malaysians have advised that the mother shouldn't have confronted the man directly but to lure him out to be caught red-handed by the police. Let's seriously hope the perpetrator could be apprehended.