American Expats In Johor Put Locals To Shame As They Diligently Pick Up Neighbourhood Trash
Just a couple days before we 'celebrated' our 59th independence from the former British Empire, a couple from the land of bald eagles and Budweisers gained internet fame after a Facebook post by Zaki Bai depicting them picking up trash went viral, simultaneously warming the hearts of netizens and embarrassing locals who admittedly employ their tidak ape attitude towards their surroundings.
The couple who was seen picking up after their neighbours were doing so in their local park in Taman Bukit Dahlia.
Zaki posted several images of their honourable act, captioning "Daily activity of this Caucasian couple in Taman Dahlia.. Picking up trash that was thrown by our own people. Where is our own responsibility?"
The couple, a Mr Michael Joseph (epicness runs in the last name, I see!), aged 63, and Ms Tammy Sue, aged you-don't-ask-a-woman-that, were surprised with their new-found fame!
In an interview with Harian Metro, the couple revealed that they allocate 45mins a day on Mondays and Thursdays to go out and clean out the neighbourhood!
They also were quoted by Malaysian Digest saying "This is just our small contribution to our neighbours to keep the neighbourhood clean besides helping ease the job of the garbage collectors…".
"For us, it's really just a small contribution, but it may look big because we are 'Mat Salleh' " -Tammy Sue
Tammy, to the internet, the size of the contribution matters not, we love you guys for taking the time out of your life to give back to the community, something lost along the way for many of us (me included).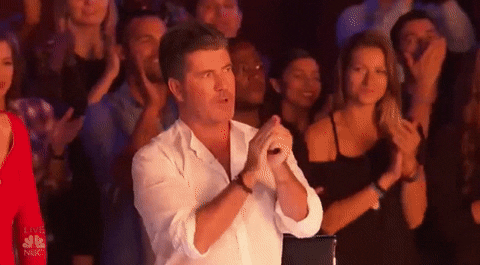 And on that note, to Mr. Joseph & Ms. Sue, thank you so much for being an inspiration and we wish you all the best in your future exploits! Much love from everyone here at the office!
And to our fellow countrymen, we'll have to buck up ourselves and show more responsibility to both the country and Mother nature. Let's show the world that we too are capable, okay? Organise a gotong-royong or something in your housing estate like how you always suggest so in every BM essay in school (don't lie, confirm you got one!).
Have a story to share with us or think we should cover? Drop us a message on Facebook or email us at [email protected] Who knows, your suggestion/story could be featured next!