Second Act Movie Ticket Giveaway
For all you movie buffs who love a good comedic yet inspirational film, this is the contest for you!
WORLD OF BUZZ is rewarding our loyal readers with a pair of free preview movie tickets to 'Second Act'. Yes, that means you and your BFF will get to catch this film for FREE before anyone else! 😉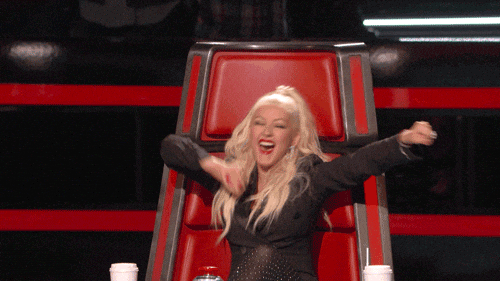 We are giving away 25 pairs of tickets, so make sure you don't miss out! FREE YOU KNOW!
This must-watch film centres around 43-year-old shop assistant Maya Vargas (Jennifer Lopez) who hopes for a promotion at her workplace but ends up getting her dreams crushed when a college-educated candidate gets the promotion instead. Maya then sets out on a journey to prove that her street smarts are as valuable as book smarts, and it's never too late for a second act.
Check out the trailer to this film here:
To stand a chance to score these tickets:
All you have to do is:
1. LIKE our page WORLD OF BUZZ
2. Tag a movie kaki in the comment section
3. Share this FB post!
That's it! T&C apply.
Terms & Conditions
Contest ends on 27 December 2018, 11.59PM.
Each selected winner is entitled to TWO (2) free in-season movie tickets.
Participants must be 18 years old and above. Entries from participants below 18 years old will not be eligible for the giveaway.
Lucky winners are selected randomly based on WORLD OF BUZZ's discretion.
The decision of management is final and no further correspondence will be entertained.
Winners will be contacted via Facebook Messenger.
Only applicable for Standard seats.
FREE movie tickets are not exchangeable for cash, and not valid with other offers and promotions.
FREE movie tickets are non-returnable, non-refundable and non-extendable.
FREE movie tickets are redeemable at 9PM, on 2 Jan 2019, at GSC, 3 Damansara Mall only.
Selected winners must collect the tickets from the WORLD OF BUZZ counter at GSC Cinemas, 3 Damansara Mall before the movie. Failure to collect the tickets 15 minutes after the movie has started will result in a forfeit.
Any personal information that we gather will be handled in strict accordance with our privacy policies and all applicable privacy legislation. WORLD OF BUZZ will not sell your personal information collected for this Contest to any third parties.
If the selected winners cannot be reached within 12 hours after the time of contact or after 3 attempts to contact, whichever comes first, World of Buzz shall have the right to choose another winner from the remaining eligible entries. This process shall continue until the tickets have been awarded.
Entry constitutes permission to use the winner's name, photograph, hometown, opinions and/or voice recording for publicity purposes without additional compensation, consideration or permission, except where prohibited by law.
WORLD OF BUZZ reserves the right to disqualify participants who, in their opinions, have tampered with, disputed the entry process or violated the rules.
The management will not be held liable for any damages, losses, personal injury and claims during the contest.
WORLD OF BUZZ reserves the absolute right to amend, revise and/or vary any of the terms and conditions or change any aspect of the giveaway at any time without prior notice and without assigning any reasons (including but not limited to cancelling or discontinuing the giveaway).