12yo Penang Girl Tearfully Reads Out Her UPSR Results At Mother's Grave In Heartbreaking Post
As Standard 6 students rejoice and celebrate across Malaysia after the first chapter to their academic lives come to an end with the announcement of the Primary School Evaluation Test (UPSR) results, many of them likely spent yesterday and will, of course, spend this coming weekend with friends and family. Remember when we used to be young and carefree?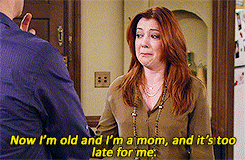 For some children on the other hand, they are not always fortunate enough to be able to spend this big milestone with their parents. In a heartbreaking story that was recently uploaded to Facebook by netizen Aishah Mat Akat, we are introduced to a young girl who had just received her UPSR results, just like every other student of her age. 
Unlike the rest of her peers, this young girl would not have the opportunity to celebrate it with her parents, as it is revealed that her mother had passed away earlier on in her childhood, and she now lives with her grandmother.
But this hasn't dampened her spirits, as she had gone on to complete her UPSR examinations all the same with the support of her grandmother. With her hard-earned results in hand, a series of tear-jerking photos show the young girl standing before the grave of her own mother as she reads her results out aloud to her tearfully.
The incident, which happened in Seberang Perai, Penang, has since caught the attention of the local online community and has gone viral. Many netizens have taken to commending the young girl for her filial piety towards her late-mother, and wish her many further successes in her future.
"Your mother must be so proud of you."
"Congratulations, little girl. I wish you nothing but success for the days that come ahead. Your mother is waiting for you on the other side. Inshallah, always stay strong."
"Looking at the photos already made me cry. I hope that you will be a successful child in this world and the next. Amin."
The Facebook post has since been shared over 5,000 times.
Is it just us, or are you also tearing up reading this incredibly touching story? Someone pass the tissues! But in all seriousness, we do wish this little girl all the best on the road of life, and may she be blessed with many more successes. 
Also read: Video: Kind Subway Employee Helps Mum Suffering Breakdown After Working 1 Month Overtime